SPORTS HARDWARE
Zoo Lake Sports Club understands sport.
We also understand just how vital QUALITY, FLEXIBILITY & "STORE-ABILITY" of all sports equipment is.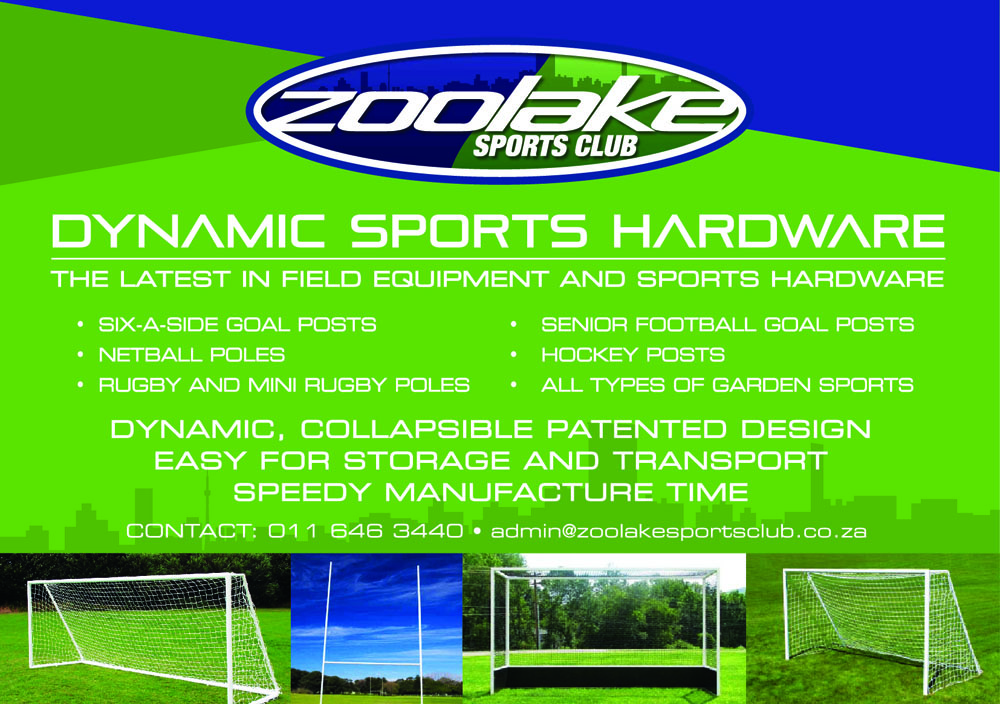 From the huge, senior soccer post sets that need to be packed away until winter or the rugby posts that are used by both the junior and the senior players, our flexible products have been fine-tuned over the past ten years to suit our own club needs in terms of storage space limitations and durability.
This means that our customers can be assured that our products will work for them too.
Please contact us for more information on our wide range of available products:
Soccer: 11/9/7/5-A-Side / Mini / Garden / Customised
Netball: Multiple / adjustable ring heights
Hockey: Previously a nightmare to store in off-season - but not anymore
Rugby: Multiple crossbar heights
Cricket: Steel practice stumps
Water Fountains: Portable, simply attach a hosepipe on practice & match days
Mini Traffic Signs: Fun & educational - ideal for pre-schools & playgroups
Field Marking Solutions: Field numbering, crease markers, strap tape
Seating Solutions: Grandstands
We look forward to assisting you with all your SPORTS HARDWARE requirements!